Participá de este Congreso donde expositores internacionales analizarán a fondo el Derecho de Familia y el impacto de la pandemia del COVID-19.

Durante tres días, podrás inscribirte en Paneles, Bloques de Diálogo, Conferencias Magistrales y presentación de ponencias.

Fecha:
26 al 28 de agosto, 2020

Modalidad Online, con transmisión de ponencias en inglés y español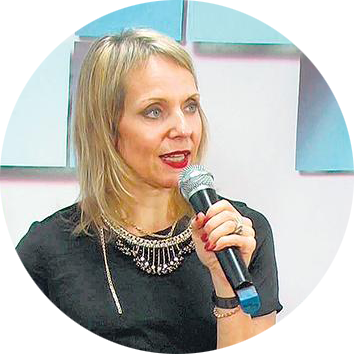 Preside:
Úrsula C. Basset
Comité científico:
Hugues Fulchiron (Presidente ISFL, Corte de Casación Francesa, Univ. Lyon 3), Masha Antokolskaia (Univ. Libre de Amsterdam), Nigel Lowe (Cardiff Law School), Beatriz Ramos Cabanellas (Academia Uruguaya de Derecho, UCU, UdeLaR), Adriana Krasnow (Conicet, UNR), María Magdalena Galli Fiant (UNL), Marcos Córdoba (UBA, UAI), Graciela Medina (UBA), Isolina Dabove (Conicet, UBA), Robin Wilson (Univ. Chicago), Ayelet Blecher (College of Law & Science, Israel), José Simao (Univ. Sao Paulo), Hazel Thompson Ahye (Senadora, Trinidad y Tobago), Debora Gozzo (U. Sao Judas, Brasil), Jorge Berbere Delgado (UBA, Argentina), Siro De Martini (h).
AGENDA DEL EVENTO
Es necesario inscribirse en cada sesión de tu interés. Te llegará por email la confirmación de la misma y recibirás un recordatorio el día del evento.
26 de agosto:
09.30 HS: INAUGURACIÓN – OPENING
Palabras de Apertura/ Opening Words:Autoridades de la ISFL, Thomson Reuters, Otras Autoridades/ Authorities of the ISFL, Thomson Reuters, Other Authorities
Conferencia Inaugural/ Opening Conference. Hugues Fulchiron (Corte de Casación Francesa, Presidente ISFL/ Cour de Cassation Francaise, President ISFL): «Pandemia y Derecho de Familia» / "Pandemics and Family Law"
Inscribirse a la sesión en español-inglés/
Register to the Session in Spanish-English
11.00 HS: CONFERENCIA MAGISTRAL/KEYNOTE SPEECH: LA FILIACIÓN Y SUS EVOLUCIONES EN TIEMPOS CAMBIANTES (INGLÉS)/ REVISTING AFFILIATION (ENGLISH)
Nigel Lowe (U. Cardiff, UK): "El concepto evolutivo de paternidad/maternidad jurídica «. Diálogo/ "The evolving concept of legal parenthood».
Inscribirse a la sesión en inglés/
Register to the Session in English
12.00 HS: LAS RELACIONES PARENTO-FILIALES EN PANDEMIA (INGLÉS)/ PARENT-CHILD RELATIONSHIPS IN TIMES OF PANDEMICS (ENGLISH)
Úrsula Basset (ISFL-UCA): "Principio de coparentalidad y pandemia"/ "Coparenting and pandemics"
Luciana Scotti (UBA, Argentina): "Niños a través de las fronteras"/ "Children beyond frontiers"
Giselle Groeninga (IBDFAM, Brasil):«Malefícios secundários à pandemia – violência e alienação parental»/ "Cursings of pandemics: violence and parental alienation"
Inscribirse a la sesión en inglés/
Register to the Session in English
15.00 HS: NIÑOS SEPARADOS DE SUS PADRES Y DISTANCIAMIENTO SOCIAL OBLIGATORIO (ESPAÑOL)/ CHILDREN SEPARETED FROM THEIR PARENTS WHILE SOCIAL DISTANCING (SPANISH)
María Magdalena Galli Fiant (UNL, RUA Sta Fe): "Estrategias para las Vinculaciones preadoptivas en contexto de pandemia"/ "Which Strategies to create bonds between To-be Adoptive Children, During Pandemics?"
Agustina Díaz Cordero (UCA, Argentina): "Adopción en tiempos de pandemia"/ "Adoption in times of Pandemics"
Adriana Krasnow (UNR-Conicet): "La continuidad del proceso de vinculación como un medio realizador del derecho a vivir en familia"/ "The continuity of Creation of Bonds between Adoptees and Adoptive Parents as a Right to Family Life"
Inscribirse a la sesión en español/
Register to the Session in Spanish
16.00 HS: DERECHO A LA SALUD, COVID-19 Y DIGNIDAD HUMANA (ESPAÑOL)/ LIFE, DEATH, COVID-19 AND HUMAN DIGNITY (SPANISH)
Rabino Fishel Szlajen (AMIA, Pontificia Academia para la Vida, Argentina/AMIA Academy for Life):"Triage y Pandemia"/ «Triage and Pandemics, multiple issues»
Graciela Medina (UBA, Argentina): «La planificación sucesoria y la muerte en soledad»/ "Estate Planning and Lonely Dying"
Sonia Merlyn (PUCE, Ecuador): «El cadáver en la pandemia por covid-19: planteamiento jurídico»/ "Human Remains and Pandemics"
Inscribirse a la sesión en español /
Register to the Session in Spanish
17.00 HS: CONFERENCIA MAGISTRAL/ KEYNOT SPEECH: LOS DERECHOS DE LOS NIÑOS EN TIEMPOS DE PANDEMIA (INGLÉS)/ CHILDREN´S RIGHT AND PANDEMICS (ENGLISH)
Velina Todorova (Comité de Derechos del Niño/ Committee on the Rigths of the Child, ONU)
Inscribirse a la sesión en inglés /
Register to the Session in English
27 de agosto:
10.00 HS: DIÁLOGOS MAGISTRALES/ KEYNOT DIALOGUE: MIRADA INTERAMERICANA SOBRE LA PANDEMIA (ESPAÑOL)/ THE VIEWPOINT FROM THE INTERAMERICAN HUMAN RIGHTS SYSTEM (SPANISH)
COORD. Siro de Martini (h) – Diálogo/ Dialogue
Estuardo Ralon (CIDH/I-A Court H.R.)
Ricardo Pérez Manrique (Corte IDH/I-A Court H.R.)
Inscribirse a la sesión en español/
Register to the Session in Spanish
11.00 HS: BAJO EL MISMO TECHO EN TIEMPOS DE ENCIERRO (INGLÉS/ESPAÑOL)/ UNDER THE SAME ROOF IN TIMES OF LOCKDOWN (ENGLISH/SPANISH)
Aída Kemelmajer de Carlucci (Argentina): «Revisión de acuerdos ante la crisis económica»/ "Revision of agreements between Spouses and Partners, due to Economic Crisis"
Ayelet Blecher-Prigat (Facultad de Derecho y Ciencias, Israel/ College of Law and Science, Israel): "Derecho de familia para los financieramente desaventajados: Alimentos como caso de prueba"/ «Family Law for the Financially Disadvantaged: Child Support as a Test Case»
Nina Dehtloff (Uni. Bonn, Alemania):"Consecuencias financieras del divorcio en Alemania: ¿justicia en los buenos y en los malos tiempos?»/ "Financial consequences of divorce in Germany – Fairness in good times and bad?»
Inscribirse a la sesión en español – inglés/
Register to the Session in Spanish-English
12.00 HS: VIOLENCIA FAMILIAR Y AISLAMIENTO (ESPAÑOL)/ FAMILY VIOLENCE BEYOND CLOSED DOORS (SPANISH)
«Analía Monferrer (OVD, Argentina):«Violencia en Pandemia. Datos de la Oficina de Violencia Doméstica»
Isolina Dabove (UBA, CONICET, Argentina): "Violencia contra los adultos mayores"/ "Violence Against Elderly People"
Daniela Dupuy (Argentina): "Violencia digital en tiempos de pandemia"/ "Digital Violence in Times of Pandemics"
Inscribirse a la sesión en español/
Register to the Session in Spanish
15.00 HS: DESAFÍOS DEL PROCESO DE FAMILIA A DISTANCIA (INGLÉS)/ CHALLENGES TO FAMILY JUSTICE (ENGLISH)
Diálogo entre Patrik Parkinson (U. Queensland), Thomas Oldman (U. Houston) y David Hodson (UK) /Dialogue between Patrik Parkinson (U. Queensland), Thomas Oldman (U. Houston) and David Hodson (UK): "Procesos de Familia durante una pandemia: una conversación internacional"/ «Family Justice during a pandemic: an international conversation»
Inscribirse a la sesión en inglés/
Register to the Session in English
16.00 HS: LIBERTAD RELIGIOSA Y PANDEMIA (ESPAÑOL, INGLÉS)/ FREEDOM OF RELIGION AND PANDEMICS (SPANISH/ENGLISH)
Diálogo/ Dialogue
Juan Navarro Floria (UCA, Argentina):"Libertad religiosa y pandemia"/ "Freedom of Religion and Pandemics"
Robin Wilson (U. Illinois): "Familia y Religión en tiempos de pandemia"/ "Family and Religion in times of pandemics"
Inscribirse a la sesión en español e inglés /
Register to the Session in Spanish – English
17.00 HS: PLANIFICACIÓN PATRIMONIAL EN TIEMPOS DE COVID-19 (INGLÉS)/ ESTATE PLANNING IN TIMES OF COVID 19 (ENGLISH)
Jan Schmidt (Max Planck Institut, Alemania/ Germany)
Inscribirse a la sesión en inglés /
Register to the Session in English
28 de agosto:
10.00 HS: CONFERENCIA MAGISTRAL/ KEYNOTE SPEECH: VULNERABILIDAD (INGLÉS)/ VULNERABILITY (ENGLISH)
Prof. Martha A. Fineman (Emory School of Law)
Inscribirse a la sesión en inglés /
Register to the Session in English
11.00 HS: ROL DEL ESTADO Y GRUPOS VULNERABLES (ESPAÑOL/INGLÉS)/ ROLE OF THE STATE AND VULNERABLE GROUPS (SPANISH/ENGLISH)
Marta Pascual (presidente de la Asociación Internacional de Magistrados de la Juventud y la Familia/ President of the International Association of Magistrates in Childhood and Family, Argentina) y Hazel Thompson-Aye (Senadora Trindidad y Tobago/ Senator, Trindidad y Tobago: "Dos visiones, un mismo problema: Niños y Adolescentes en situación de encierro en tiempos de pandemia"/ "Two Views, the Same Problem: Children in Conflict with Criminal Law and Pandemics"
Inscribirse a la sesión en Español e Inglés/
Register to the Session in Spanish-English
12.00 HS: PANDEMIA Y VULNERABILIDAD SOCIAL Y FAMILIAR (ESPAÑOL/INGLÉS)/ PANDEMICS, SOCIAL VULNERABILITY AND THE STATE (SPANISH/ENGLISH)
Diálogo (español)/ Dialogue (Spanish). Carmen Domínguez (PUC, Chile), Marcos Córdoba (UAI, UBA, Argentina) y Beatriz Ramos Cabanellas (UCU, UdelaR, Uruguay): "La solidaridad familiar y la pandemia"/ "Family Solidarity and Pandemics"
Inscribirse a la sesión en español /
Register to the Session in Spanish
Diálogo (inglés)/ Dialogue (English). June Carbone (U. Minnesotta) , Naomi Cahn (U. Viirginia, USA): "Desigualdades Familiares y pandemia"/ "Family Inequalities and Pandemics"
Inscribirse a la sesión en inglés /
Register to the Session in English»
14.00 hs: Diálogo (Español). Alexis Mondaca Miranda e Isaac Ravetllat (Univ. Talca, Chile): «Niñez Migrante en tiempos de Pandemia/»Migrant Children in Times of Pandemic»
Inscribirse a la sesión en inglés /
Register to the Session in Spanish»
15:00 HS: CONFERENCIA DE CIERRE (INGLÉS)/ CLOSING CONFERENCE (ENGLISH)
Masha Antokolskaia, (U. Libre Amsterdam, Países Bajos/ the Netherlands), «Nacer y morir en tiempos de pandemia»/ "Life and Death in Times of Coronavirus"
Inscribirse a la sesión en inglés /
Register to the Session in English
http://engage.es-pt.thomsonreuters.com/laley-familiaycrisis-pandemia